STARTING FROM
£48,110
per room (GBP) Incl. VAT
Small group experience
JOIN GUESTLIST
For private group enquiries, please submit your guestlist application above.
Questions? Contact us on Whatsapp
CHAT ON WHATSAPP
Join Francis Mallmann in the Wilderness of the Scottish Highlands
For the first time in the UK, legendary chef Francis Mallmann is hosting a feast on a 6-day Open-Fire cooking travel experience in the Highlands, with a masterclass on his famous Patagonian wood-fire techniques. Join the master of the flames on location in the wilds of the Scottish Highlands to learn and enjoy his many varieties of wood-fire cookery, surrounded by the spectacular natural landscapes at Alladale Wilderness Reserve.
Francis views food as he does almost everything else, as an aesthetic expression. And on this Hosted Experience with the master of open-fire cooking, there's much more than the unforgettable dining. There is the learning during the masterclass, the fire-side chats, the nature walks and foraging trails for a full-board menu of seasonal produce, where you'll never taste a more succulent steak or a heartier stew. All prepared by your host, Chef Francis Mallmann.
Hosted by Francis Mallmann
This Hosted Gastronomy Experience brings the very best seasonal and locally sourced ingredients from Scotland in a new light, with Mallmann's famous asado and open-fire cooking all the way from Patagonia.
Whisky Tasting
Enjoy tasting the differences between whiskies and understanding the journey of distillation, together with its impact on the flavour development for each of the individual whiskies.
Scottish Bagpipes
Enjoy the local traditional bagpipes by one of the very few female pipers in the region.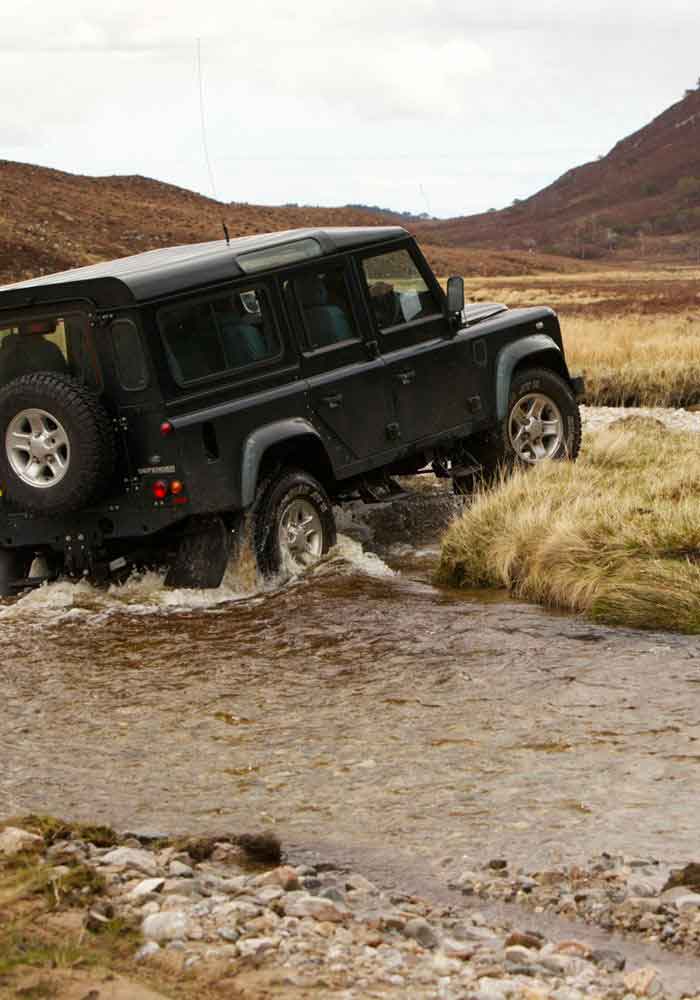 4×4 Reserve Tour
The terrain in the reserve with its dramatic glens, colorful hills, glistening rivers and herds of majestic red deer will take your breath away.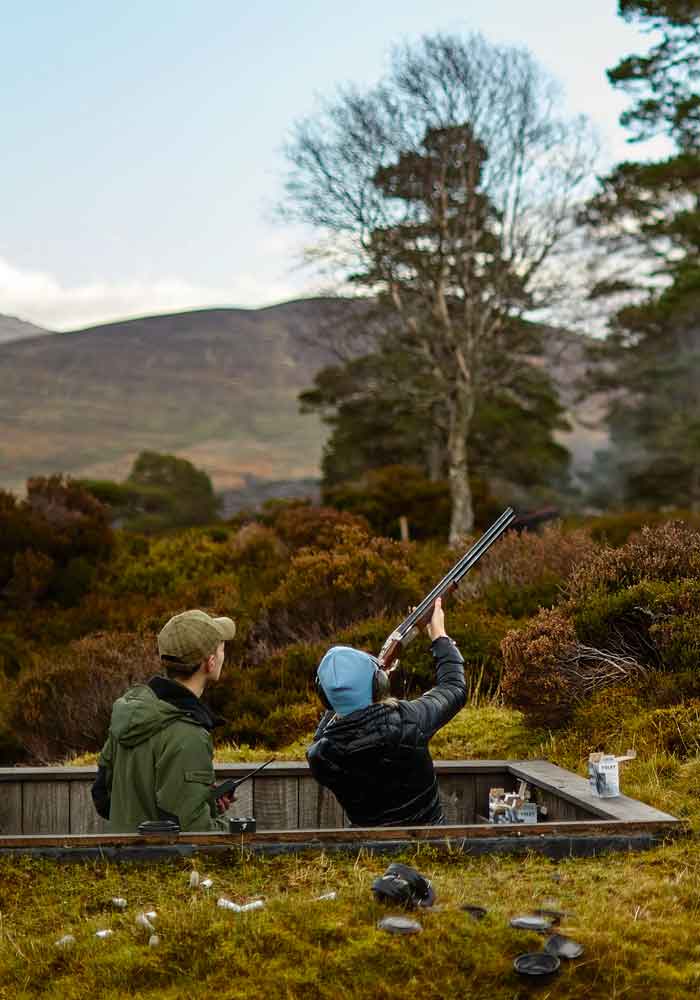 Clay Pigeon Shooting
A fun outdoor activity where you will be taken to the special shooting area, guided by the rangers through the process of shooting your clays.
Guided Hikes
Explore 23,000 acres of Highland beauty with experienced local rangers, with a route that suits your fitness level as the reserve has plenty to discover.
Daily Open-fire Cooking Masterclasses
4 masterclass sessions on Asado style cooking, cooking alongside Francis, using his Seven-Fires techniques and primordial yet delicate approach to fire.
What's Cooking?
Your a front seat with the master of fire-cooking himself to see how he truly operates and experience the fire stage where the magic happens.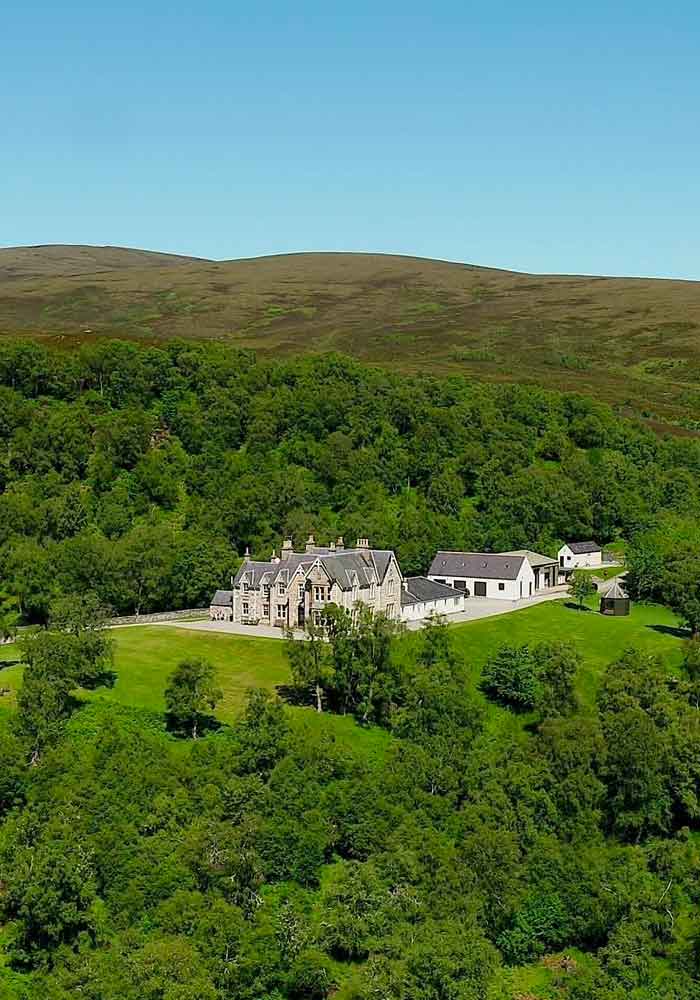 Alladale Wilderness Reserve
The Alladale Lodge is the ultimate private getaway. A stunning, wild 100 square kilometer wilderness reserve located deep in the heart of the Scottish Highlands.
Unforgettable Meals Where Fire Plays its Magic
"The most beautiful thing about cooking is the silent language. You can't write about it. I can't teach it. That's why there are so many cookbooks but not much success out of cookbooks."
— FRANCIS MALLMANN —
Francis grew up in Patagonia, where the snow capped peaks of the Andes tower over everything. In this vast landscape, fire brought every one together and was used for warmth, hot water and feeding the kitchen stove for every day meals. Now, Mallmann spends a lot of time at his home on a small remote island in La Plata lake, always attached to the majestic Andes Mountains and inspired by the magical landscapes of Patagonia.
All the way from Argentina, it is only here at Alladale Wilderness Reserve with its rugged terrain, dramatic glens, colourful hills, glistening rivers, and herds of majestic red deer that Francis would be comfortable, wrapped in nature and at home with the elements.
This part of the Scottish Highlands is truly wild and the reserve team works hard to enhance its wilder side to its former glory by replanting lush forest and reintroducing original Highland plant and animal species over its sheer size 23,000-acre (90 sq.km). A dedicated labour of love and passion for the natural world that makes it the perfect spot for Francis Mallmann to host this one-off delicious travel experience.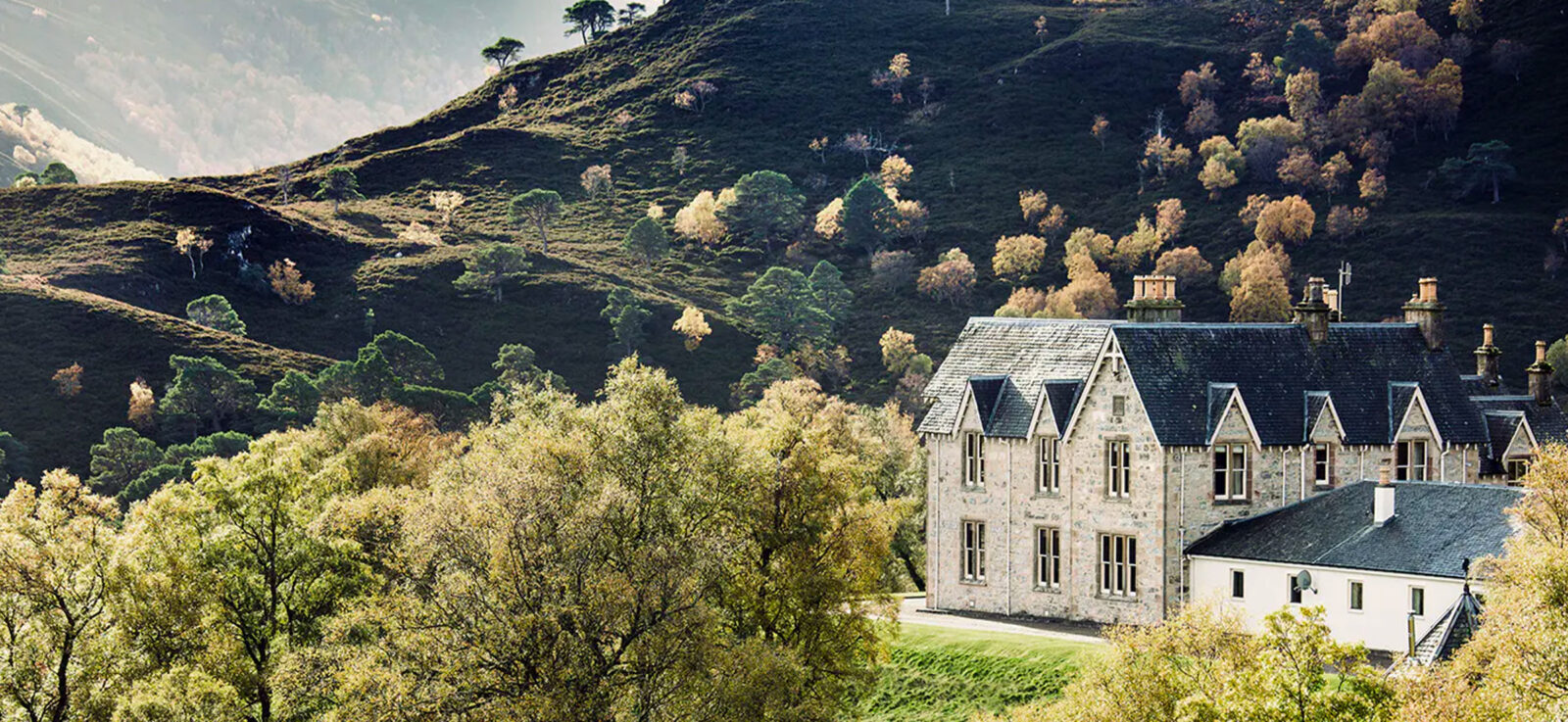 Photo credit Marco Poderi
The Ultimate Open-Fire Wood-Cooking Experience in the Wilderness
A Feast for all Senses in Comfort & Style, Surrounded by the Natural Landscapes of the Scottish Highlands.
To be one with his natural surroundings, drawing upon the Earth's elements for his dishes and inspiration, Francis Mallmann prefers the outdoors. For that, Mallmann has mastered creating unique dining experiences to his guests, whether on a frozen lake, a dense forest or a river shore surrounded by the natural landscapes.
Everyday, guests will experience an open-fire cooking lesson, over custom made fire pits, on a 4-part masterclass with Chef Mallmann personally. You'll learn from the Masterchef about the life of a fire, through its cycle from flames to coals, embers, ashes and cinders. You'll discover that every fire has its own life and that from first spark to leaping flame to smouldering ember all the alchemy of combustion can be used to make great food.
It's not only his delectable hearty meals and slow cooking over open-fires that makes Mallmann the legendary chef he is. He's also a man with an original outlook on life and an inspiration as a chef that remains the basis of his success and his fame.
Meet Your Host
Chef Francis Mallmann
CELEBRITY CHEF, AUTHOR & RESTAURATEUR
Francis Mallmann (born 1956) is an Argentinian celebrity chef, author and restaurateur who specialises in various Patagonian methods of barbecuing food with open-fires. Without a doubt, Francis Mallmann is South America's most famous chef, a distinction helped by his immense highly personal style and long-running career as the reigning star of food TV in the Spanish-speaking world. He has been featured on numerous international TV programmes, as well as on the Netflix original series Chef's Table focusing on his life and cooking techniques.
After a career in gastronomy built on fine-dining French cuisine, Mallmann went back to his roots in the mid '90s, learning local techniques from his childhood home of Patagonia and bringing them to the high-end food scene. Francis Mallmann is a man whose approach to cooking and living feels like an homage to a forgotten time and place. While many influential chefs around the world have engaged in an escalating competition to be as creative and forward-thinking in gastronomy as possible, Mallmann has swerved in the opposite direction, forsaking haute-cuisine. Mallmann instead is focusing on a primal style of hospitality whose core comes down to one-syllable words: smoke, fire, air, stone, salt, rain, meat, wine.
Even before the Chef's Table debut on Netflix, Mallmann's influence had been growing almost in direct proportion to his desire to distance himself from the culinary upper crust and do his own thing. Now Francis spends most of his time in Patagonia, while running his 10 restaurants around the world in South America and also in the USA and France.
JOIN GUESTLIST
WHAT'S INCLUDED
Special Seasonal Menu by Chef Francis Mallmann
Accommodation at Alladale Wilderness Reserve
Luxury Airport Transfers
Full-Board Menu by Francis Mallmann
Whisky Tasting
4-Part Open-Fire Cooking Masterclass
Wilderness Guide
4×4 Reserve Tour
Hiking With Rangers
Mountain Bikes
Clay Pigeon Shooting
Scottish Bagpipes
Celtic Band
Massage/Sauna/Gym

LIMITED AVAILABILITY
Private trips for groups can also be arranged.
Booking is now open, join the guestlist to book.
Located deep in the heart of the Scottish Highland, and set against rugged hills at the country's most northerly ancient Caledonian pine forest, lies the Alladale Lodge. This beautiful Victorian manor, refurbished by Laura Ashley is comfortable and spacious. Its traditional design makes it a true Scottish home away from home and the ultimate private getaway. When you arrive at this stunning and wild 100 square kilometres wilderness reserve, you're warmly welcomed and made to feel right at home!
Alladale has been certified as Europe's most eco-friendly hotel, awarded by the Boutique Hotels Award in Nov. 2019 for their outstanding conservation work and restoration of wildlife in the Scottish Highlands.
FACILITIES INCLUDE
Double/Twin Room Options
En-suite Bathrooms
Daily Housekeeping Service
Free Satellite WiFi
Fully Equipped Gym
In-house Sauna
Snooker Room
Drawing Room
Dining Room
Guests arrive & check-in (4:00 PM)
Reception drinks & meet your host chef Francis Mallmann
Dinner hosted by Francis Mallmann
Entertainment: Pianist
Breakfast
Morning Experience: Exploring the reserve 4×4 tour
Lunch: Outdoor, catered on the reserve
Early Evening: Masterclass with Francis Mallmann
Dinner hosted by Francis Mallmann
Entertainment: Scottish Bagpipes
Breakfast
Day Experiences: Hiking / Clay-Pigeon Shooting / Bikes / Cycling
Lunch: Outdoor, catered on the reserve
Early Evening: Masterclass with Francis Mallmann
Dinner hosted by Francis Mallmann
Whisky Tasting Experience
Breakfast
Morning Experiences: Foraging in the reserve
Lunch
Early Evening: Masterclass with Francis Mallmann
Dinner hosted by Francis Mallmann
Breakfast
Day Experiences: Hiking / Clay-Pigeon Shooting / Cycling
Lunch: Outdoor, catered on the reserve
Early Evening: Masterclass with Francis Mallmann
Dinner hosted by Francis Mallmann
Entertainment: Celtic band
Guest check-out (10:00 AM)
Breakfast
Guests relax in the lodge ready for departure to Inverness airport
VIEW FULL ITINERARY
Experience the Autumn Wilderness at Alladale reserve with exciting adventures during your stay. The stay is inclusive of all the following experiences:
4×4 RANGER GUIDED TOURS Experience Alladale's vastness & beauty. Alladale is famous for its 'rewilding', which involves reforestation and reintroduction of plant and animal species.
GUIDED HIKES Explore 23,000 acres of Highland beauty with experienced rangers. At Alladale, you can go on a different hike every day, as the reserve has plenty to discover.
MOUNTAIN BIKING Enjoy many miles of stunning Highland scenery on a Mantra Pro mountain bike.
CLAY PIGEON SHOOTING A fun outdoor activity where you will be taken to the special shooting area, guided by the rangers through the process of shooting your clays.
FORAGING IN THE WILD Spend the day exploring and experiencing the reserve in a very special way by foraging tasty ingredients for dinner.
WHISKY TASTING You cannot leave Scotland without tasting some of its best whisky. Sit back and enjoy a great whisky experience in front of the roaring fires and learn about this fascinating drink in its homeland.
MASSAGES A holiday at Alladale is the perfect time to relax and treat yourself to something extra. Enjoy a lovely massage, relax at the in-house sauna or experience the fully equipped gym at your disposal.
SCOTTISH ENTERTAINMENT Enjoy a variety of local entertainment during your stay with Scottish bagpipes, Celtic band, Pianist, in addition to the games and snooker room.
Spending time in nature is integral to wellbeing, mental health and physical wellness.
The European Nature Trust's mission is to connect people to nature. The trust is dedicated to the protection of Europe's remaining wild places, and restoring those already lost.
This experience is an opportunity to explore the wonderful conservation work done in Alladale in collaboration with the European Nature Trust, restoring the Highland ecosystem to its former glory and reintroducing original plants and wildlife species.
The conservation and rewilding initiatives at Alladale are a long term partnership with the European Nature Trust, where 7% of the estate revenue is transferred to the trust, contributing directly to a variety of conservation and restoration efforts throughout Europe.
Join some of the most accomplished people on the planet in the quest for enriching adventures, human connection and personal transformation.
Unique access to people and places that are often inaccessible, join our community of global travellers with a guestlist applicaiton.
Give back to local communities, supporting conservation causes or social initiatives that improve the quality of life for others.