REUNITE…
Destination Reunion Travel with a Difference
There's a new phenomenon in travel - a new way to explore, enjoy and experience the world. It's called reunion travel and it's a direct response to the way that the pandemic has kept us at home, and apart, for so long.
By Kay Sexton, Contributor
Unforgettable experiences can be a strong bonding agent
Are you planning a reunion travel experience?
If you love to travel, then you know there's nothing better than being able to share a travel adventure with family and friends. And this new form of travel, reunion travel, also called bubble travel, allows private groups to decide on a location for their exclusive use, plan a trip that fulfils dreams, offers adventures and restores our sense of wonder and excitement. Finally, it creates memories that are even more precious because we share them with a group of family and friends.
I need someone to bring me back to who I am!
Don't we all? And after the rigours of the pandemic, many of us are seeking connection and intimacy at the same time as wanting to enjoy that wanderlust that has been an unfulfilled longing in so many for so long. Destination reunions offer everything we desire:
spending time with those we love, in wonderful places

new experiences that enrich our understanding of the world

opportunities to relax and unwind in locations that offer happiness, enjoyment and beauty.

Image credit: Luke Bender
It's hard to be alone
At Satopia, we've observed a huge upswing in this approach to travel. Four times more travellers are asking for private travel experiences to share with their friends and family than before the pandemic. The size and composition of travel groups has substantially changed too , together with a trend of larger groups of more mixed travellers is establishing itself as the future for discerning travel.
Reunion travel has other huge drives. A third of bookings are bringing together families and friendship groups who have missed out on so many significant events during the pandemic, such as anniversaries, birthdays, graduations, and big holidays like Christmas, Diwali or Eid. Meanwhile, the remaining two-thirds are largely focused on groups of friends getting together to share experiences that will reunite them after this strange period of separation.
There's been a myth, fuelled by adventurers like Bear Grylls and The Blonde Abroad, that the future of travel is solo. Personalised individual journeys are much blogged about but make up a tiny sector of the travel industry. Most of us want to have amazing, once-in-a-lifetime experiences, but we want to share them with people we love to spend time with. This is why luxury destination reunion travel is one of the biggest growth areas in the new travel economy:
Bubble travel is exciting to arrange as well as to take part in

Experts are always available to handle details and suggest trip-enhancing additions

Luxury destinations mean all-inclusive travel, reducing planning stress and offering something for everyone

Travel agents can organise flights and accommodation for the whole party, no matter where they travel from, or to.
"I get a friend to travel with me… I need somebody to bring me back to who I am. It's hard to be alone."

Leonardo DiCaprio

American actor, film producer, and environmentalist.
It's hard to be alone
All the travellers need to do is relax and enjoy the world's most exclusive destinations safely, in style, and with the comfort with your tribe around you.
Ultimately, we agree with Leonardo! Reunion travel offers a range of benefits that almost no other travel experience can bring. The group gets to spend more time together than they usually would, rebuilding relationships and 'restoring us to ourselves'. Unforgettable experiences can be a strong bonding agent, re-cementing ties that have been strained by the pandemic.
Destination reunions are full of style and substance, creating higher spirits and happier travellers – which in turn delivers more powerful, indelible memories of good times. Costs can be managed more effectively – minimum deposits guarantee people's opportunity to participate, whilst personalised payment plans make it easy for everybody to fund their trip. Finally, and possibly most importantly, reunion travel offers 24/7 support, from expert input before you travel to on-hand assistance every minute of your trip.
If you'd like to start planning an experience to reunite with your friends and family, reach out to our community team at concierge@satopiatravel.com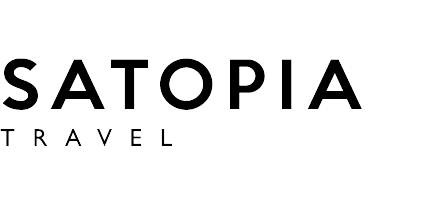 Reunite – Destination Reunion Travel with a Difference
If you love to travel, then you know there's nothing better than being able to share a travel adventure with family and friends. And this new form of travel, reunion travel, also…
Joining the Dance – A Way to Cope with Change
Both as humanity and as individuals - we are asked to cope with humongous changes. How best to cope with these challenges and turn our weaknesses into new strengths. Shall we join…