South Africa
Up To 24 Guests
MAY - OCT
DRY WINTER SEASON
NOV - APR
RAIN GAME VIEWING SEASON
STARTING FROM
Upon
Request
per night (USD)
private group booking
REQUEST
Available for Private Bookings. Send a Request to Check Availability.
Questions? Contact us on Whatsapp
CHAT ON WHATSAPP
A Sophisticated Safari Hideaway in the Sabi Sand Reserve
Cheetah Plains' innovative safari experiences combine luxury with sustainability for an unforgettable stay in South Africa's Sabi Sand. Bordering the world-famous Kruger National Park and the Mala Mala Game Reserve, Cheetah Plains is noted for its prime location for wildlife spotting and particularly for sightings of the iconic Big Five. Four luxurious private villas sit surrounded by nature and come with access to a complete hospitality team of chefs, spa therapists, and expert field guides and a tracker team who together will create a truly bespoke safari experience.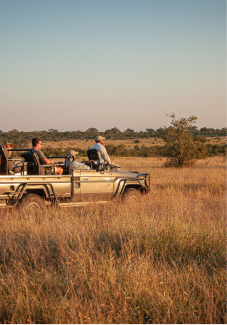 Safari Drives
Twice-daily game drives take place in the early morning and late afternoon to give guests the best experience of the bush. Each experience is led by Cheetah Plains' expert safari guide and tracker teams who will drive guests to the most idyllic spots in an Electric Land Cruiser Safari Vehicle for a more sustainable safari experience.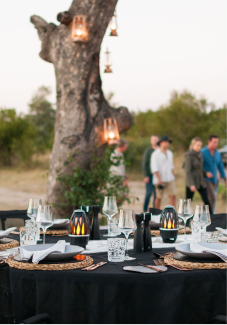 Bush Walks
Exploring the Sabi Sand on foot takes guests to new parts of the reserve for an even deeper understanding of the surrounding eco-system. Cheetah Plains' certified and experienced walking-trails field guides can customize each walk to guests' personal requirements for an unforgettable experience in nature.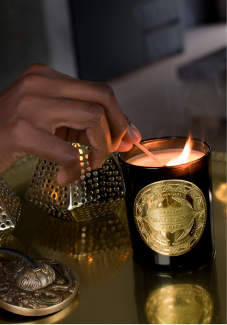 Bushveld Dining
Dining al fresco against the backdrop of the Sabi Sand is an unforgettable experience, and naturally one of the most popular at Cheetah Plains. A dedicated team can create a range of culinary experiences, from brunch in the bush after your morning game drive to a fireside evening dinner in your own boma area, or a South Africa wine tasting in the in the unique setting of indigenous gardens or bushveld.
Spa Treatments
Make the most of your time off-the-grid by indulging in Cheetah Plain's restorative wellness menu. Soothing massages and beauty treatments based around the healing properties of African botanicals help restore body and mind, and take place in the privacy of your own villa for a truly relaxing experience.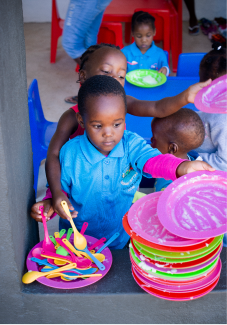 Local Shangaan Culture
Guests can book a guided tour to the nearby village of Utah, where many members of the team live with their families, to learn more about local traditions and customs. Trips to the village also include a visit to the Lezagwa Utah Crèche, whose new building were constructed thanks to support from Cheetah Plains as it continues to contribute to the transformation of the local community.
An Exceptional Eco-Friendly Safari
Cheetah Plains hosts one of the most pioneering eco-friendly safari experiences in the Sabi Sand Game Reserve. Owner Japie van Niekerk has partnered with leading minds in the world of clean energy to design a luxury safari which has minimal impact on the surrounding natural environment. Villas and suites are entirely solar powered and the twice-daily game drives are taken in innovative Land Cruiser Electric Safari Vehicles for a more sustainable safari experience. Cheetah Plains also supports the Lezagwa Utah Crèche and has helped construct and furnish new buildings to welcome children between six months and five years of age as part of a continued iniative to support the local community.
Gastronomic Cuisine in an Unforgettable Setting
During your stay your own dedicated private culinary team will create a menu of creative gastronomic dishes which put the region's fresh, locally sourced produce at the forefront. Dinners can be held in your own formal dining room, or head outside to dine al fresco on the swimming pool deck or in the unique outdoor boma area against the stunning backdrop of the reserve. Each villa also comes with its own private cellar stocked with a carefully curated selection of purely South African wines and access to the lodge's own expert Sommelier.
REQUEST
Award-Winning Design Inspired by Nature
Dressed in muted shades and natural materials, the three luxury villas blend seamlessly into the untamed surroundings of the Sabi Sand Game Reserve. Open spaces and floor-to-ceiling windows bring the outdoors in to fully immerse guests in nature with views of the indigenous gardens and the natural bushveld. Inside, the soothing spaces are lifted by a handpicked collection of colourful artworks which celebrate both emerging and established African artists.
REQUEST
Accommodation In An Exclusive-Use
A Full Selection Of South African Fine Wines, Beers And Spirits
All Meals Daily
Twice-Daily Game Drives
Guided Bush Walks
Select Wellness Treatments In-Suite
Use Of The On-Site Gym
Outdoor Dining Experiences
Laundry Service
Wireless Internet Service
Child Minding Service
Use Of A Nikon D500 Series Camera And Lenses
LIMITED AVAILABILITY
Private trips for groups can also be arranged.

FACILITIES INCLUDE
INDOOR FACILITIES
Private Pool, Lounge, And Dining Area In Each Villa
Lounge And Bar
Spa
Library
OUTDOOR FACILITIES
Swimming Pool In Each Villa
Observation Deck With A Telescope
Join some of the most accomplished people on the planet in the quest for enriching adventures, human connection and personal transformation.
Unique access to people and places that are often inaccessible, join our community of global travellers with a guestlist applicaiton.
Give back to local communities, supporting conservation causes or social initiatives that improve the quality of life for others.