2023 DEPARTURES
Limited
Availability
per person (USD) Incl. VAT
Small group experience 8-10 guests
BOOK NOW
2024 GUESTLIST
For private group enquiries, please submit your guestlist application above.
Questions? Contact us on Whatsapp
CHAT ON WHATSAPP
Join Chef's Table Hosted Experience with Francis Mallmann
This is a 8-day magical dining experience of open-fire Argentinian cooking, surrounded by the elements and the spectacular landscape of Patagonia, together with the company of the master-chef himself.
This incredible adventure starts with an overnight stay in Comodoro Rivadavia, followed by a 7-hour road-trip, and a 1-hour boat ride across a stunning remote lake in Patagonia, bringing you to the beautiful island owned by Argentinian celebrity chef Francis Mallmann. This magical outdoors dining experience of open-fire cooking surrounded by the spectacular landscapes and in the company of Mallmann, it is guaranteed to be an unforgettable memory to your journey in life. A once in a lifetime trip to Patagonia and to the Edge of Uncertainty!
Hailed by many as an adventure like no other, this unique island dining experience is not for the faint-hearted and is absolutely worth the journey!
Hosted by Francis Mallmann
Join this exclusive experience to join Francis Mallmann for 5 days of fire-cooking, hiking and adventure on his private island in Patagonia.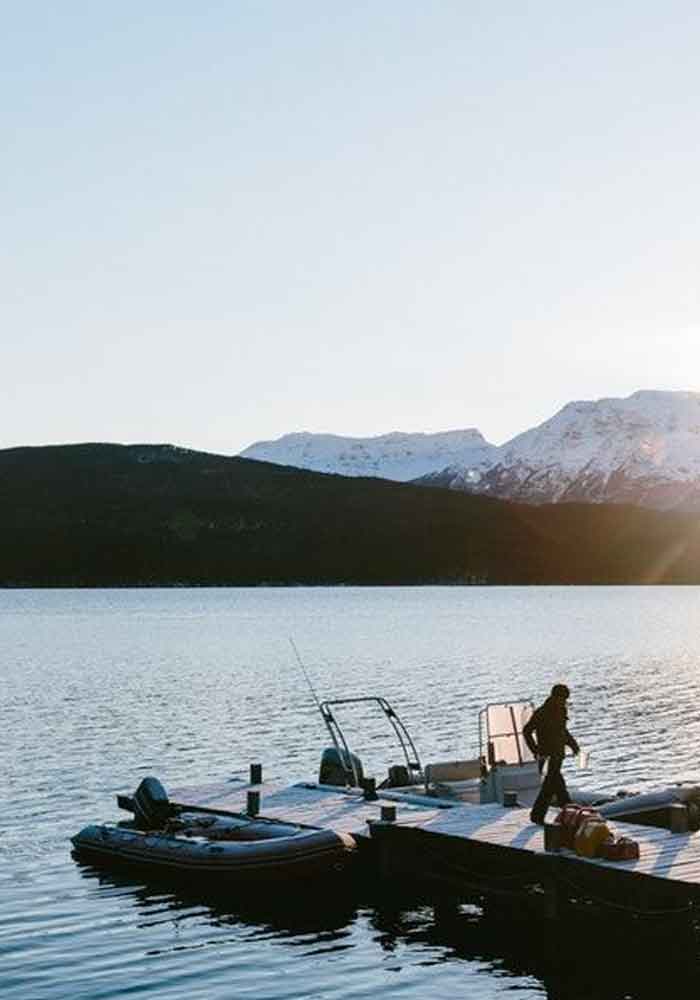 Remote Beauty of Patagonia
Embarking on a journey by road and boat across sometimes barren, often breathtaking, landscape, to arrive at one of the most secluded private islands in the world.
Untouched Destination
The one-hour boat ride across a stunning cold lake brings you to your destination, the remote, exclusive and beautiful island owned by Argentinian chef.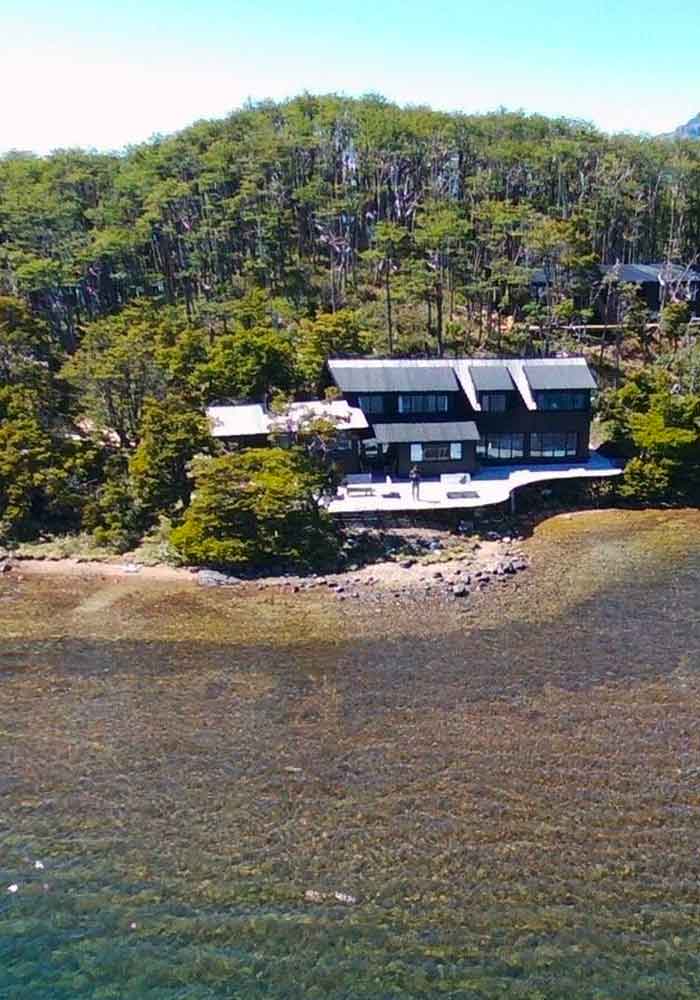 Private Lodge
Francis will welcome you to his private lodge, on the island nestled up against a spectacular backdrop of rugged mountains.
Cosy Accomodation
The rustic lodge has 2 double guest rooms, 3 double/twin guest rooms and a 1 single guest room. All rooms have a private en-suite bathroom.
Open-Fire Cooking
Guests will experience a daily fire cooking lesson, over custom made fire pits, for 5 days with Francis Mallmann, with his presence guaranteed.
La Isla (The Island)
The island is in a remote region in Patagonia. This is a tiny island that you could walk the circumference in much less than an hour and spectacular in every season.
Mountain Guide
Guests will be able to enjoy outdoor activities in the area, with an English Speaking Mountain Guide and your host Francis Mallmann.
A Journey to the Edge of Uncertainty
"You don't grow on a secure path. All of us should conquer something in life and it needs a lot of work and it needs a lot of risk. In order to grow and to improve, you have to be there a bit at the edge of uncertainty"

— FRANCIS MALLMANN —
A few times a year, Francis Mallmann opens his treasured Patagonian island home to host guests for a magical stay at "La Isla". This is an unforgettable culinary journey with the ultimate Fire-Cooking experience. A journey led by Latin America's top chef, in one of the most remote corners of Patagonia will guarantee to be a once-in-a-lifetime experience.
La Isla is a tiny snowy island that you could walk around in less than an hour and it is where Mallmann filmed his Netflix episode of Chef's Table. The island is remote, lending to the idea to come here mainly to disconnect from today's busy lives and have magical dining experiences of open-fire cooking, designed and executed personally by your host Francis Mallmann.
Photo credit Laura Austin
The Ultimate Fire-Cooking Experience
A Feast for All Senses, Surrounded by the Natural Landscapes & Wilderness of Patagonia.
Whether on a frozen lake, a forest or a shore surrounded by the magical landscapes of Patagonia, chef Mallmann creates unique outdoor dining experiences for his guests. Experience daily open-fire cooking lessons, over custom made fire pits for 5 days with Francis personally.
It is here in Patagonia where Francis Mallmann connected with his roots and mastered the traditional Gaucho outdoors open-fire cooking, surrounded by the great outdoors and the majestic Andes Mountains.
Francis describes: "There are so many details because it's such a fragile thing to cook with fires. People think it's a beastly thing, it's a manly thing… But it's not! it's extremely fragile."
Meet Your Host
Chef Francis Mallmann
CELEBRITY CHEF, AUTHOR & RESTAURATEUR
Francis Mallmann (born 1956) is an Argentinian celebrity chef, author and restaurateur who specialises in various Patagonian methods of barbecuing food with open-fires. Without a doubt, Mallmann is South America's most famous chef and he has been featured on numerous international television programmes, as well as on the Netflix original series Chef's Table focusing on his life and cooking techniques.
After a career in gastronomy built on fine-dining French cuisine, Mallmann went back to his roots in the mid '90s, learning local techniques from his childhood home of Patagonia and bringing them to the high-end food scene. Francis Mallmann is a man whose approach to cooking and living feels like a homage to a forgotten time and place. While many influential chefs around the world have engaged in an escalating competition to be as creative and forward-thinking in gastronomy as possible, Mallmann has swerved in the opposite direction, forsaking haute-cuisine. Mallmann instead is focusing on a primal style of hospitality whose core comes down to one-syllable words: smoke, fire, air, stone, salt, rain, meat, wine.
Even before the Chef's Table debut on Netflix, Mallmann's influence had been growing almost in direct proportion to his desire to distance himself from the culinary upper crust and do his own thing. Now Francis spends most of his time in Patagonia, while running his 10 restaurants around the world in South America and also in the USA and France.
BOOK NOW
2024 GUESTLIST
WHAT'S INCLUDED
1 Night Accommodation in Comodoro Rivadavia
6 Nights Accommodation on La Isla
Road Transfers from Comodoro Rivadavia
Full-Board Menu by Chef Francis Mallmann
5 Fire Cooking Experiences
All Activities on La Isla
Mountain Guide
Private Charter Flights
(available upon request)

LIMITED AVAILABILITY
Private trips for groups can also be arranged.
Booking is now open, join the guestlist to book.
Francis will welcome you to his lodge La Soplada, on the island nestled up against a magical backdrop of rugged mountains. La Soplada (translating to 'blown away') was built as a set for his TV series on open-fire cooking in the outdoors. La Soplada moved locations several times around Patagonia during the show and ultimately made it to la Isla where guests now spend their time here during this unforgettable trip.
La Isla is in a remote lake destination in Patagonia. To reach the private retreat, guests fly from Buenos Aires to the town of Comodoro Rivadavia. From there, a transfer will be provided which includes a 7-hour road-trip, parts of the route are off-road through the stretches of Patagonian pastures and wild lands. You'll then arrive at a mountain lake, close to the Chilean border and embark on a one-hour boat ride across the lake to arrive at the island. Alternatively, a private charter flight can be organised to take you to the lakeshore.
FACILITIES INCLUDE
2 double guest rooms, 3 double/twin guest rooms, 1 single guest room
All rooms have a private en-suite bathroom
All inclusive experience
Join some of the most accomplished people on the planet in the quest for enriching adventures, human connection and personal transformation.
Unique access to people and places that are often inaccessible, join our community of global travellers with a guestlist applicaiton.
Give back to local communities, supporting conservation causes or social initiatives that improve the quality of life for others.