Exclusive Hospitality at the World's Most Prestigious Tennis Tournament
London, England
3 Nights
JUNE 27 – JULY 10 2022
JOIN WAITING LIST
PRIVATE GROUPS
UPON REQUEST
STARTING FROM
£16,650
per person (GBP) Incl. VAT
Individual & group bookings

APPLY NOW
Questions? Contact us on Whatsapp
CHAT ON WHATSAPP
Experience Wimbledon from Another Perspective
"You always want to win. That is why you play tennis because you love the sport and try to be the best you can at it."



— Roger Federer —
Wimbledon is one of the most prestigious events in the sporting calendar, with broadcasts attracting more than a billion viewers across 200 nations – but nothing comes close to experiencing its unique, unparalleled atmosphere in person. Ticket-holders at Wimbledon 2022 will have the opportunity to witness returning champion Djokovic, plus British fans will be keeping a close eye on US Open champion Emma Raducanu.
Watch the tennis stars with VIP tickets and seats on either Wimbledon's Centre Court or No.1 Court by booking official, award-winning hospitality.
©Keith Prowse
THE TREEHOUSE
The Treehouse is a brand new official hospitality experience available for the first 10 days of Wimbledon 2022.
It offers a range of informal, unreserved seating areas. Vibrant interiors, cantilever balconies overlooking the garden and luxurious furnishings.
A roaming menu of gourmet small plates from Tom Sellers, Chef Patron of 2 Michelin Star Restaurant Story will be served throughout the day, and live cooking displays and DJs will heighten the experiential, lively atmosphere. Your Centre Court or No.1 Court seats are a short walk away.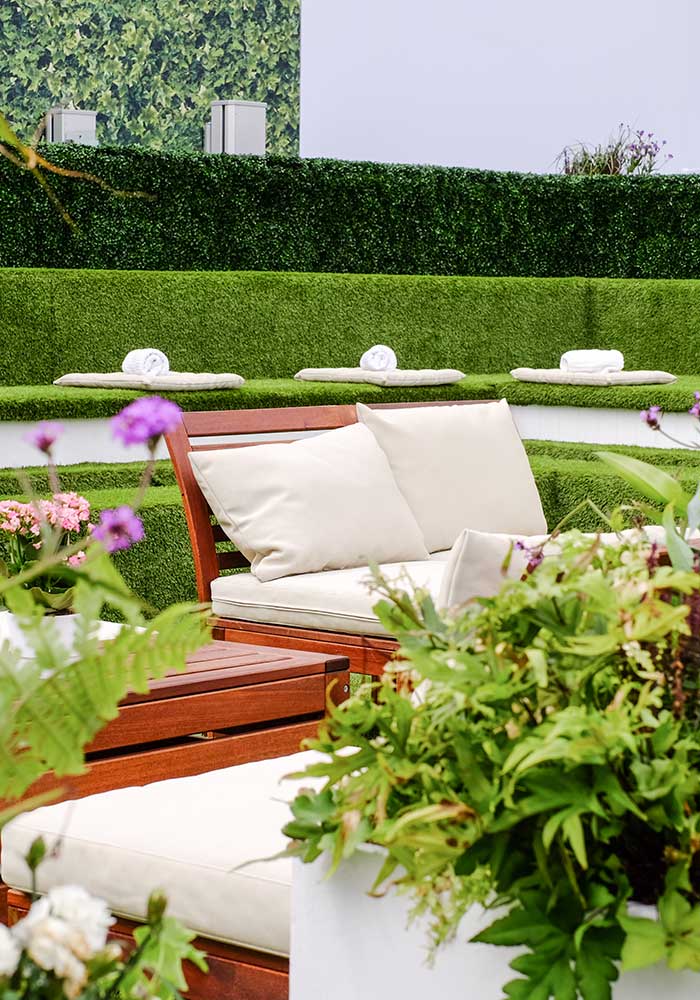 ©Keith Prowse
THE LAWN
The Lawn is a spacious facility offering award-winning official hospitality at The Championships, Wimbledon. Here, you'll be immersed in the relaxed atmosphere on a private table for you and your guests, where you'll enjoy an à la carte menu designed and prepared by renowned chefs Michel Roux Jr. and daughter Emily Roux.
Throughout the day you can soak up the glorious sunshine in the garden, whilst sipping on bespoke cocktails and being serenaded by live musicians. Once play commences on court, the action is just a short walk away.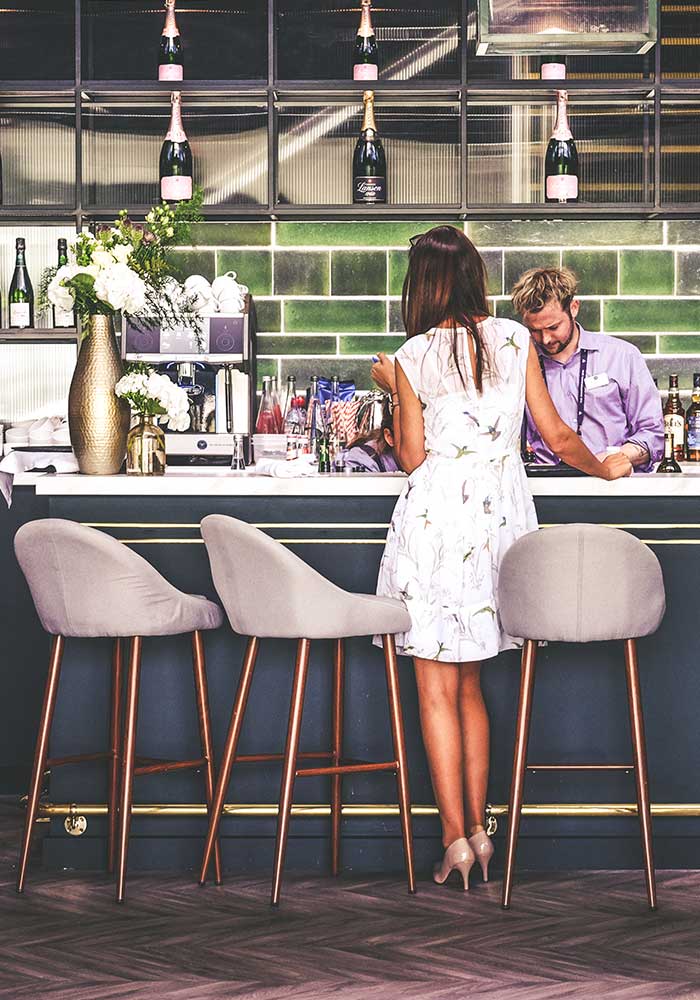 ©Keith Prowse
ROSEWATER PAVILION
Rosewater Pavilion is an award-winning, premium+ official hospitality experience at Wimbledon offering private tables for 2-12 guests, relaxed informal lounges and private areas.
Beautifully landscaped gardens, subtle floral touchpoints, and British-inspired four course à la carte food and drinks menus personify the theme of tennis in an English garden, all making for an unforgettable experience. Plus, in keeping with the Best of British theme, you'll have the opportunity to meet a former British tennis celebrity.
©Keith Prowse
SKYVIEW SUITES
Skyview Suites offer the most luxurious, official hospitality experience at Wimbledon, allowing you to entertain your guests in a private setting, within Centre Court.
Each suite caters for 10 or 20 guests, with a private balcony offering a unique vantage point above the crowds. You'll also benefit from a concierge service, chauffeur, and a personal hostess. You can move seamlessly from the suite to your prime-location Centre Court seats.
Enjoy gourmet products synonymous with Wimbledon as well as fine wines and a four-course à la carte menu.
Welcome to the World's First Tennis Tournament
In English sport, June is synonymous with the beginning of the grass court tennis season, and for spectators, it is a truly unique chance to enjoy the game's best players.
Tennis has a very special appeal and attracts people from all over the world to attend the tournament. A certain magic which perhaps no other sport can deliver – a very potent mix of tension, skill, precision and of course, drama.
Satopia Travel is now the authorised reseller of official tennis hospitality facilities at Wimbledon in 2022.
To fully enjoy the experience, Satopia offers a 3-night accommodation package in central London in collaboration with leading hotels.
You can submit your inquiry now and we will tailor your stay around your needs.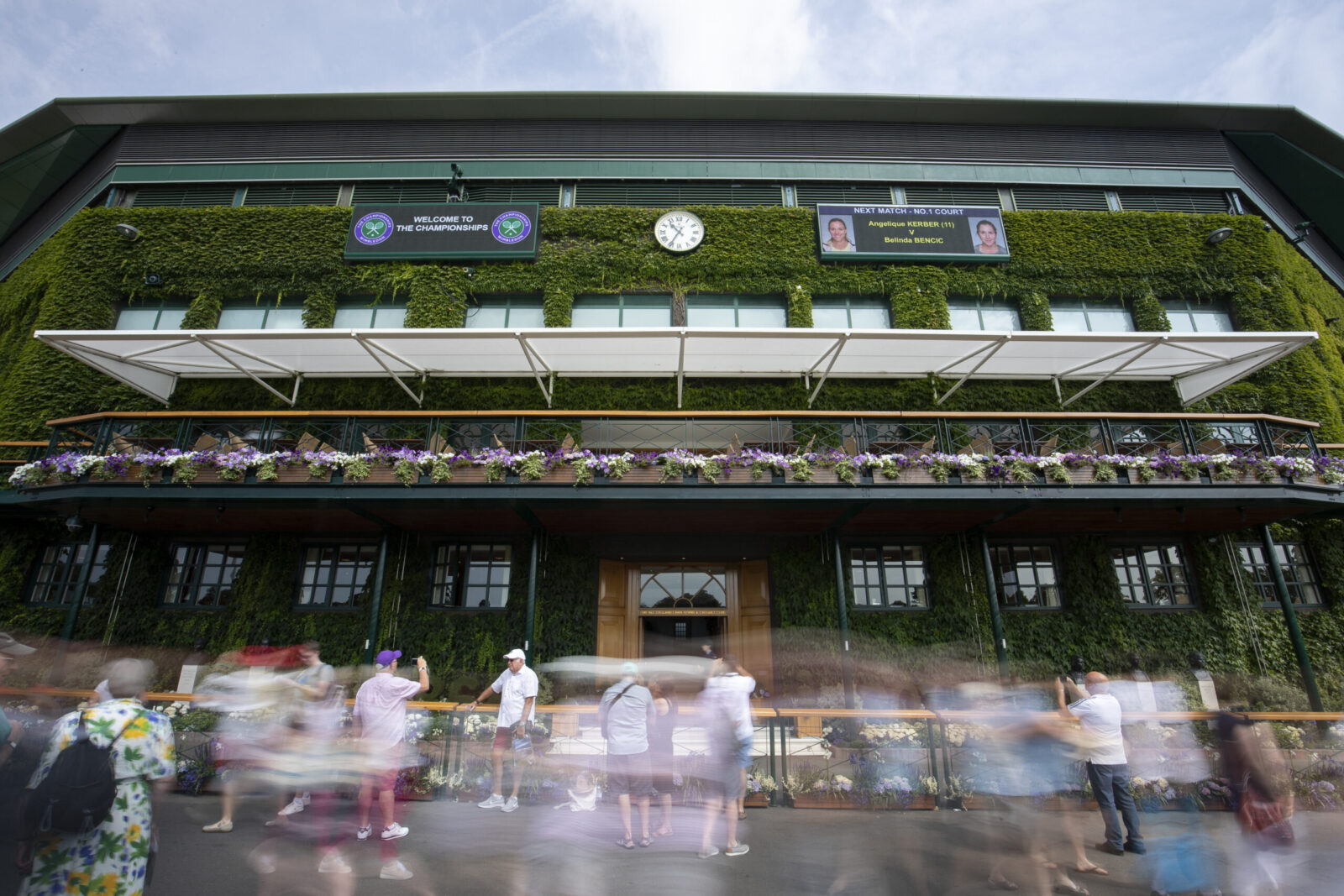 An Exclusive Choice of VIP Facilities to Fully Enjoy the Tournament
"Make sure you're very courageous: be strong, be extremely kind, and above all be humble."
— Serena Williams —
From the vibrant and brand new Treehouse to the luxurious Skyview Suites, guests have the opportunity to watch their Tennis stars from a short walk away from their Court or No.1 Court seats and enjoy gourmet dining experiences, signature cocktails and live music that will heighten the experiential, lively atmosphere
An unforgettable experience to share with family and a group of friends.
Select the dates, choose your preferred VIP facilities and fly to London to indulge in one of the most exciting sporting events of the world.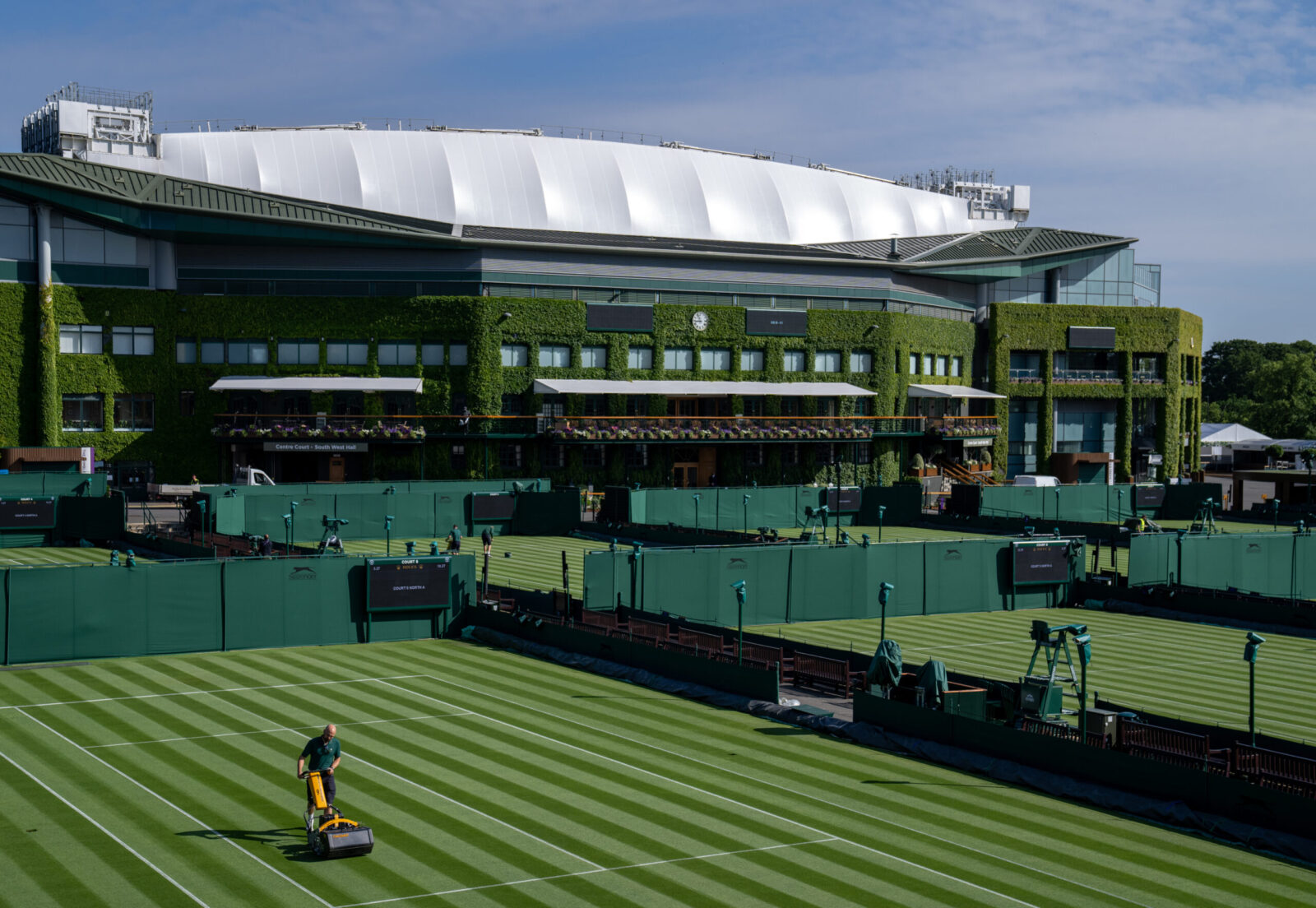 The Championships, Wimbledon, or just Wimbledon as it is more commonly referred to, is the oldest tennis tournament in the world and arguably the most famous. Since the first tournament 125 years ago in 1877, The Championships have been hosted by the All England Lawn Tennis and Croquet Club in Wimbledon, London and take place over two weeks in late June – early July.
Of the four major annual tennis tournaments known as the 'Grand Slams', Wimbledon is the only one to still be played on grass, which is where the name lawn tennis originated. Grass is also the surface which provides the fastest game of tennis. Of the other three, the Australian Open and the US Open are both played on hard courts and the French Open is played on clay.
Although much has changed since the Wimbledon Championships were first introduced in 1887, today when we think of Wimbledon fortnight there are a number of traditional images that still spring to mind. The obligatory strawberries and cream (of which it is estimated that 28,000 kilos of English strawberries and 7000 litres of cream are consumed each year!), the white or almost all white dress code which is still a requirement, or the strong ties with the Royal family to name but a few. All of which combined continue to preserve Wimbledon's place both in British heritage and at the forefront of the tennis world.
APPLY NOW
– Minimum 3 night accommodation in London
– Wimbledon VIP facilities for Semi Finals and Finals
– Gourmet dining experiences at VIP facilities
– Activities in the city upon request
-Transfers upon request

LIMITED AVAILABILITY
Private trips for groups can also be arranged.
Booking is now open.
APPLY NOW
While we sell official hospitality to The Championships, we are not an official hospitality provider to the AELTC or The Championships, we are an authorised re-seller of the Official Exclusive Hospitality Provider to The Championships.
Packages at Skyview Suites are provided by the AELTC's Official Hospitality Provider
Packages at The Treehouse are provided by the AELTC's Official Hospitality Provider
Packages at The Lawn are provided by the AELTC's Official Hospitality Provider
Packages at Rosewater Pavilion are provided by the AELTC's Official Hospitality Provider
Join some of the most accomplished people on the planet in the quest for enriching adventures, human connection and personal transformation.
Unique access to people and places that are often inaccessible, join our community of global travellers with a guestlist applicaiton.
Give back to local communities, supporting conservation causes or social initiatives that improve the quality of life for others.