Dominique Crenn – World's Best 50 Icon Award Winner
When Dominique Crenn was honoured with the World's 50 Best Icon Award in 2021 at an awards ceremony in Antwerp, it didn't surprise anybody in the culinary world. The number of chefs whose restaurants earn three Michelin stars is small, and only 4% of them are female. But three Michelin stars is only a small part of Dominique Crenn's iconic status.
By Kay Sexton, Contributor
Hailed as a "true culinary leader, giving a voice to the underrepresented", Dominique Crenn is more than a chef, she's an activist and campaigner for LGBTQI issues, adoption and sustainability, and her autobiography 'Rebel Chef' is perfectly titled to show how she subverts and challenges the status quo, but with love and openness, affection and flair.
"Food is about humanity. Food is about bringing people together. Food is about putting a religion on the side and understanding each other – not judge them. And I hope that every single chef in the world will use food to be a way of embracing diversity and embracing humanity. And if chefs can do that, the world will be a better place."
From Rebel to World-Renown – a Journey of Love
She's always in the vanguard, one of five women worldwide who's gained three Michelin stars, a pioneer of 'poetic culinaria' – a way of preparing and describing
food that captures the essential nature and emotional content of each dish, and a tireless provider of food to thousands during the pandemic.
Perhaps most significantly, three-Michelin- star Atelier Crenn, which opened in 2011 in San Francisco offers a meat-free menu, and will soon be serving lab-grown meat produced from stem cells, in a ground-breaking attempt to explore better and more environmentally sustainable food resources.
Dominique Crenn recipes aren't just poetic, they are also attempts to alter our way of treating the world, based on sustainable ingredients and cooked with love. Petit Crenn, which opened in 2015 and was turned into a free food resource during the pandemic and Bar Crenn, next door to Atelier Crenn and with its own Michelin star, have expanded Crenn's philosophy of good food, sustainably grown and cooked by well-paid, well-treated employees.
It's this blend of fiery social activism and creative problem-solving that has led to the World's Best 50 Icon Award – Crenn is not just a survivor of cancer, she's an activist for all the things she believes in – women's and LGBTQI rights, independence in the hospitality sector, and the role of food in opening hearts and changing the world.
While she doesn't particularly like the term 'female chef', she has also acknowledged that winning the title 'World's Best Female Chef' in 2016 was something she used to improve the position of women in professional kitchens.
Love, Choices and Kitchens
"When people choose, it makes a lot of difference in life, especially when it comes to love… I am grateful for what I have. Instead of thinking about what I don't have, I think about the positive, which allows you to give others love also."
What makes this quote so typical of Crenn is not just the powerhouse positivity, but the clear-sighted acknowledgment that our individual choices have a significant effect on the world around us. As an adopted child, she took over running the family kitchen aged nine, when her mother became ill. Giving love and gratitude through action and a practical experiences, and that is how she still aims to change the world – one dish, one recipe, one experience at a time.
"Food is about humanity. Food is about bringing people together."

Dominique Crenn

Chef, Author, Restaurateur
Satopia Travel is delighted to announce a new virtual event, as part of our Dare to Dream series. Join Dominique Crenn for an entertaining and engaging conversation about love, life, poetry, and her culinary journey all the way from France to San Francisco.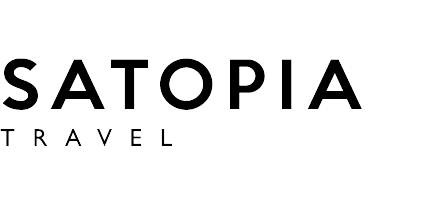 Embark on a Transformational Philanthropy Travel Experience with Virgin Unite and Sir Richard Branson
On this hosted experience with Virgin Unite, guests will also have a rare opportunity to engage with the visionary entrepreneur Richard Branson, who sees opportunities where others see only challenges. By embodying…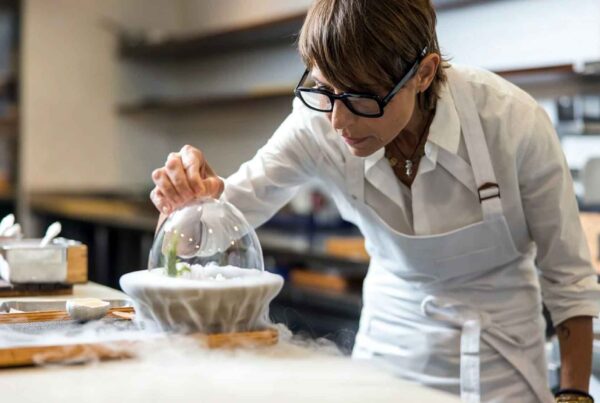 Championing Women is not an Option
Championing women is not an option - it is an absolute necessity! By Ahmed Gouda, Co-Founder of Satopia Travel As a child growing up in the bustling city of Alexandria, Egypt, I…