A Repeat of the Dark Ages or the Roaring 20's – Whatever it is, We're in it Together
2020 has been a year unlike any other, with a global pandemic, wild-fires, and social uprises to remain in the human collective memory for years to come!
By Kay Sexton, Contributor
What makes 2020 different?
In history, there have been periods so bleak we've called them the 'dark' ages. What makes 2020 different? Not the scale of the disaster, nor the nature of the pandemic, but the one thing that's stopped it being a "dark" year. It is Connectedness. Through a hundred apps, a thousand initiatives, a million acts of kindness, a hundred million commitments to each other, we – humanity – have given 2020 purpose.
Whatever way we've been challenged – and we all have – many of us have chosen to deal with our challenges by attempting to make life better for others. Whether it's delivering a take-out coffee to a self-isolating neighbour, or volunteering to serve food to emergency ward builders, people around the world have faced this year's challenges by connecting with each other, attempting to understand each other, sometimes simply listening, and often empowering one another to seek the positive as we share our pain, fear and anxiety.
And there have been many more challenges than COVID-19. Barriers and borders, differences and distinctions have been a part of the reality of 2020. One of the choices we all have to make – as individuals, as organisations and as nations – is whether we want to grow closer or further apart, to commit to connection or to choose isolation. The positive approach doesn't always prevail.
At Satopia we believe in connection as a mission, and in connection as a resource. That's why we seek out hosts who are more than just experts in their fields or masters of their craft. We're always looking for those who are champions of connection, who work with empathy and discovery to create understanding and involvement. It's not a hollow statement to say that we're connectors – we only succeed when each of our Hosted Experiences actively changes those who take part.
"If 2020 has shown us anything so far, it's just how small our planet really is, and how we're all affected by each other. "
This is what unites our clients and our guests, a desire to dedicate themselves to bigger, more connected, more engaging endeavours, to reach past their current understanding of the world into something even deeper and more effective, and to share that experience with others who are as committed as they are themselves. So where does this leave us in 2020? Like everybody else we've had to adapt and change, to give up some beloved activities and projects and to adopt novel processes and adjust to new technologies. But we've had the advantage of connection, and this year we've seen just how many people share our mission of wanting a more integrated, kinder world.
We believe this is our chance to build on that learning to create a vision of humanity unchecked by borders, unlimited by race, nation, gender or belief system. 2020 has shown us how small our planet really is, and how we're all affected by each other. As we move towards 2021, our goal is unchanged – to connect. But our actions have altered, as have everybody's, and we think that's for the better. Nobody wanted to be connected by a global pandemic, but now that we are, we can use that connection to create the world we want and deserve – a world where our experiences strengthen our neighbours and reach out to strangers. A world of connectedness.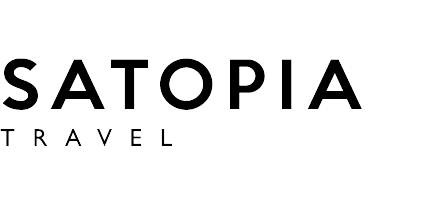 Carlo Cracco Constellation of Contradiction
Chef Cracco's Galleria Vittorio Emanuele restaurant complex is a perfect recreation of the original 19th century Galleria in Milan, fitted with every mod con and novel feature. Cracco trained in Monte Carlo…
Shining a light on Massimo Bottura
From his avant garde culinary art through his fight on food waste and his work to uncover the invisible potential of others, it's always been about bringing light to the world. When…