Walking into Freedom Without Looking Back
Kristine Tompkins, former CEO of Patagonia inc. and co-founder of Tompkins Conservation, knows where we should be heading.
By Kay Sexton, Contributor
Dare to Dream – The Tompkins Way
Today we're walking in the wrong direction and many of us know it. We're heading for increasing problems: climate change, pollution, extinction… The world needs something different.
On 21 January 2021 Kristine spoke honestly about how she and her late husband Douglas had experienced the desire "to change everything' in their lives, which led to them purchasing vast areas of land in South America.
One of the most fascinating aspects of Kris Tompkins' 'Dare to Dream' talk was the journey she and Douglas took to discover that the apparently pristine land they had purchased was actually deeply damaged, while lacking its keystone species – the ones that shaped the entire ecosystem around them. It's been a big week for Tompkins Conservation and Rewilding Argentina. A female jaguar and her two cubs born under the captive breeding programme have been released back into the Argentinian wetlands of Iberá after a seventy year absence in the wilderness.
Image credit: Tompkins Conservation
This project typifies the "Take no prisoners approach to conservation" for which Kris Tompkins is famous for. With the enclosure gate opening for the big cats, Kris saw the mother and the two cubs heading out to their new open territory. "…Three of them, walked into freedom and won't look back" as Kris described the emotional moment of the jaguars' release into their new life.
Conservationists have nothing to lose
Kris Tompkins is outspoken about the need to work better and faster to save the planet. Talking to Jonathan Baillie, President of Natural State, she shared a frustration that conservation can often seem to do no more than keep things as they are. What makes Kris Tompkins so remarkable is her investment and leadership in projects that redefine our relationship with the natural world through Deep Ecology – the concept that "all life has intrinsic value". By starting there, Kris Tompkins has found a new path – one where we can reconsider every decision we make, to see where it interacts with that ethos.
As Kris says, conservation is not a popularity contest. Over 25 years ago she and Douglas were viewed with hostility and suspicion by the Chilean population for their investment in forests and grasslands in Chile. Finding ways to work with those who called them the "couple who cut Chile in half" took decades of time and massive resources – but today Chile has found its own route to conservation with 23% of its land and 40% of its seas protected.
Boldness is essential. Without willingness to be ambitious and push through the rejection of conservation imperatives, we will not create new connections with the natural world that allow us to appreciate the value of non-human life. This is what Kris Tompkins not only believes, but supports, invests in, and lives by. She talks about "citizenry of community" and how our culture has limited it to humans and pets, a tragic failure, because "the further we get from understanding our place in the circle of life, the more dangerous our lives become".
"The further we get from understanding our place in the circle of life, the more dangerous our lives become"

Kristine Tompkins

President and Co-founder of Tompkins Conservation, UN Environment Patron of Protected Areas
Kris certainly remains optimistic and not cynical at all. Watching the speed of the global response and measures that countries have implemented to combat covid-19 have demonstrated that collective action, when taken on-time, delivers tangible results in the face of challenges. Kris sees hope for the rewilding initiative in the way that nations have succeeded in facing this real threat to our survival. Refocus that attention on our planet's health and we will triumph.
Satopia Travel have partnered with Journeys with Purpose and Rewilding Argentina to invite a selected group of guests to join Kristine Tompkins and Rewilding Argentina on a Hosted Experience in Iberá National Park. This exclusive opportunity is an incredible way for people championing conservation projects around the world to spend time with Kristine and the Rewilding Argentina team to learn about her journey and experience.
Apply to join the Guestlist and join Kristine Tompkins in Argentina in 2021.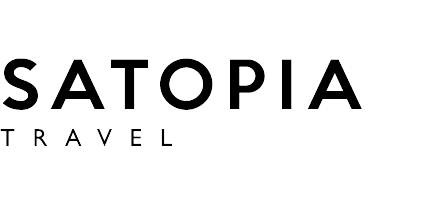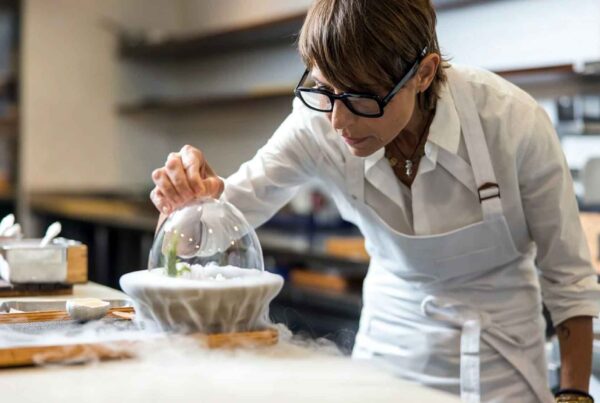 Dominique Crenn – World's Best 50 Icon Award Winner
When Dominique Crenn was honoured with the World's 50 Best Icon Award in 2021 at an awards ceremony in Antwerp, it didn't surprise anybody in the culinary world.
Francis Mallmann's Philosophy on Freedom, Fear & Change
Regarded as the Godfather of open-fire cooking to his dedicated following of culinary explorers, Mallmann's style of cooking has created a global phenomenon. Without a doubt, Mallmann is South America's most famous…