Championing women is not an option – it is an absolute necessity!
Ahmed Gouda, co-founder of Satopia Travel, reflects on the importance of supporting and championing women in the workplace.
By Ahmed Gouda, Co-Founder of Satopia Travel
As a child growing up in the bustling city of Alexandria, Egypt,
I was surrounded by the most graceful and kind-hearted women in my family circle. Their strength and perseverance in the face of adversity taught me invaluable lessons that have stayed with me throughout my life. My first childhood memory about the concept of work is learning that my mother was a civil engineer. That didn't mean much to me as a child, until years later when I realised that it is a career path that many women still find challenging to this day! Her unwavering dedication to technical projects and her determination to succeed in a male-dominated field were a constant source of inspiration to many.
Growing up in a conservative Catholic boys' school, the concept of gender only registered with me by the fact that my three sisters were not allowed to attend. And as I began my university years, I was surrounded by many women who were high achievers and more driven than many of the young men, constantly proving to be influential, and with relentless drive. It was obvious that gender is never a limiting factor in one's abilities or aspirations.
Looking at the history of this ancient land and learning about its many queens, judges, doctors, priests, and guardians has distilled ancient wisdom into a day-to-day quote in current popular culture: "Egyptian woman worth 100 men".
Ancient Egypt believed a woman was the goddess of creation. She was also a queen, a guardian to the throne, like Queen Merit-neith in the First Dynasty (2950 BC), who based on several official records may have been the first female Pharaoh and the earliest queen regnant in recorded history. Another important ancient figure is Queen Eiah Hotep, whose name is still sung in Egyptian folk songs related to the moon and festivity, always in the holy month of Ramadan: Wahawi ya Wahawi, Eiaha. I wouldn't be surprised if the first female doctor, judge, and businesswomen in history were all Egyptian!
I have later realised that I had been lucky enough to be surrounded by many women who defied expectations and shattered stereotypes, and also embodied grace and strength in equal measure. It was through these experiences that I came to fully appreciate the immense value that women bring to any team or organisation, and I became a staunch supporter of females in all facets of professional life. Only later in life in my 20s, living and working in London, did I begin to fully appreciate the deep-rooted issue of gender bias in the workplace. As I navigated the professional world, I encountered conversations and debates about the lack of opportunities and support for women in leadership roles. I was shocked to learn that this was not just a conversation in the UK but a global phenomenon that affected women in all corners of the world. As I reflected on my own experiences, I realised that I had been fortunate to have had the support and mentorship of both men and women throughout my career. It was clear to me that gender bias had no place in our modern society, and that supporting and uplifting women in leadership positions was not just a moral imperative, but a practical necessity for any workplace to thrive.
The issue of gender bias has become increasingly apparent to me over time, and I firmly believe that it is a nonsense bias that absolutely cannot exist in this day and age. Women have proven time and again that they are capable, resilient, and deserving of leadership positions in any and all workplaces. It is our collective responsibility as individuals and as a society to do everything in our power to ensure that women have equal opportunities and support in all aspects of professional life.
As I reflect on the many strong, kind and inspiring women who have crossed my path, I am filled with gratitude and admiration for their unwavering commitment to excellence. Their tenacity and determination in the face of adversity.
In conclusion, supporting and uplifting women in leadership positions is not just a moral imperative, but a practical necessity for any workplace to thrive. As we continue to work towards a more equitable and just world, let us all do our part to celebrate the many contributions of women and empower them to lead in all facets of professional life.
"Women have always been capable of achieving greatness, and it is our responsibility as individuals and as a society to ensure that they have the equal opportunities and support they need, to do so."

Ahmed Gouda

Co-Founder of Satopia Travel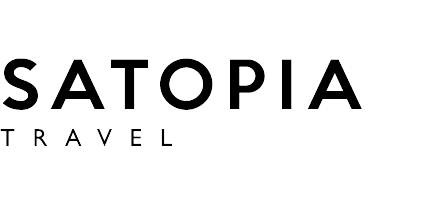 Carlo Cracco Constellation of Contradiction
Chef Cracco's Galleria Vittorio Emanuele restaurant complex is a perfect recreation of the original 19th century Galleria in Milan, fitted with every mod con and novel feature. Cracco trained in Monte Carlo…
Joining the Dance – A Way to Cope with Change
Both as humanity and as individuals - we are asked to cope with humongous changes. How best to cope with these challenges and turn our weaknesses into new strengths. Shall we join…