Meet Kristine Tompkins, the Woman Who Has Spent 25 Years Saving Wildlife
Through human activities we have impacted many of the life support systems and natural areas that are critical to our survival.
The Planet is at an Ecological & Climate Change Tipping Point
Natural ecosystems continue to be under tremendous threat, through destruction and neglect. in a recent message in August 2020 on the BBC from Sir David Attenborough, he says "Never before in the history of humankind has it been more critical to protect and nurture the natural world which is after all our home."
One of nature protection's greatest icons is a conservationist who stepped forward to protect the environment and wildlife by positive action and sheer determination. By doing that, she has demonstrated the intrinsic value of nature, humans dependence on biodiversity and the many necessities that ecosystems provide. This visionary leader is Kristine Tompkins, a pioneer of rewilding and large-scale conservation.
Kristine Tompkins and her late husband Douglas Tompkins (1943-2015) achieved unprecedented success as philanthropists with almost 30 years dedicated to saving wildlife and natural habitats in South America.
As the current president and co-founder of Tompkins Conservation and the former CEO of Patagonia, Inc., Kristine left the business world to protect wild beauty and biodiversity by creating national parks, restoring wildlife, inspiring activism, and fostering economic vitality as a result of conservation. In 2018, she was named the UN Environment Global Patron of Protected Areas, and she is the chair of National Geographic Society's Last Wild Places.
Through Tompkins Conservation and their nonprofit partners, in collaboration with governments and fellow philanthropists, Kristine and Douglas Tompkins have helped protect more than 14 million acres of parklands in Chile and Argentina, making them among the most successful national park oriented philanthropists in history.
Kristine Tompkins Photo: Supplied
Kristine and Tompkins Conservation were featured in the May edition of National Geographic in an article by the renowned science writer David Quammen about the nonprofit's projects, including the creation of Iberá National Park in Argentina, one of the most successful natural environment transformation projects of our times and one of many ambitious rewilding projects supporting the goal of preserving 30% of the planet by 2030. In the Iberá wetlands, this means bringing back ten native species, including top predators like the jaguar and giant river otter. The example of Iberá is an incredible testimonial of what we can achieve when we take the collective decision of restoring an ecosystem on a large scale.
In recent times, humans have been instrumental in the consistent destruction of habitat and deforestation around the globe, in addition to hunting, poaching, trafficking and trading wild animals to extinction. All on an unprecedented industrial scale, never witnessed before in natural history.
Add to that invasive species, pollution and habitat alteration with clear impact that is affecting wildlife directly. Scientists agree that today's extinction rate is hundreds, or even thousands, of times higher than the natural baseline rate judging from the fossil record.
"The conservation of endangered species should be elevated to a national and global emergency for governments and institutions, equal to climate disruption to which it is linked." states Prof Paul Ehrlich of Stanford University in a recent paper in the journal Proceedings of the National Academy of Sciences (reference).
In May 2020, as part of TED2020 Uncharted, Kristine Tompkins presented a call to reimagine the future of our planet. In the talk, titled "Let's make the world wild again" she emphasises, "Every human life is affected by the actions of every other human life around the globe and the fate of humanity is tied to the health of the planet. We have a common destiny – we can flourish, or suffer – but it's going to be together."
"Never before in the history of humankind has it been more critical to protect and nurture the natural world which is after all our home."

Sir David Attenborough

Broadcaster & Natural Historian
Making the World Wild Again
On the 21st of January 2021, Kristine Tompkins will be speaking live from California as she reminds us why we must all come together to save the natural world and the systems of biodiversity upon which we all survive. The event will be hosted by Satopia Travel and Journeys With Purpose, where Kristine will be talking about her passion for wildlife, nature conservation leadership and the restoration of landscape-scale ecosystems through the work of Rewilding Argentina, a strategic partner of Tompkins Conservation – one of the greatest nature conservation success stories of all time.
The virtual event will take place on 21st of January 2021 at 10am PST / 1pm EST / 6pm GMT / 7pm CET
You can register for the free online Zoom event here.
Join us Where the Wild Things are
Satopia Travel have partnered with Journeys with Purpose and Rewilding Argentina to invite a selected group of guests to join Kristine Tompkins and Rewilding Argentina on a 6-day Hosted Experience in Iberá National Park. This exclusive opportunity is an incredible way for people championing conservation projects around the world to spend time with Kristine and the Rewilding Argentina team to learn about her journey and experience.
Through Kristine's journey to connect with nature and to champion nature conservation in spectacular settings in South America, we can all be inspired to protect, conserve and restore our natural world, by learning about these remarkable achievements of harmonising nature and communities.
Guests can apply to get on the Guestlist and join Kristine Tompkins in Argentina in 2022.
Learn more about this experience here.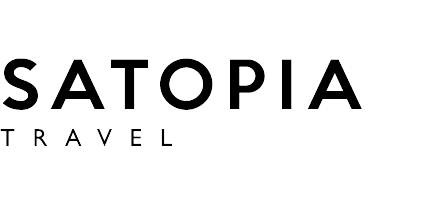 Francis Mallmann's Philosophy on Freedom, Fear & Change
Regarded as the Godfather of open-fire cooking to his dedicated following of culinary explorers, Mallmann's style of cooking has created a global phenomenon. Without a doubt, Mallmann is South America's most famous…
Reunite – Destination Reunion Travel with a Difference
If you love to travel, then you know there's nothing better than being able to share a travel adventure with family and friends. And this new form of travel, reunion travel, also…