A New Jewel joins the Francescana Family in Modena
Massimo Bottura's New Addition to an Ancient Craft and Tradition in Emilia-Romagna is Modena's Black Gold
By Clarissa Spada, Contributor
World Renowned Chef, Massimo Bottura
has added a new venture to his collection of "must haves" in Emilia-Romagna, offering a unique and once-in-a-lifetime culinary experience. The renowned Acetaia Fabbi, originally opened in 1969 with barrels dating back to the 1900s, has been completely redesigned to offer an unparalleled gastronomy experience to those who are curious to learn more about Traditional Balsamic Vinegar of Modena.
Located next to Bottura's boutique hotel Casa Maria Luigia, Acetaia Maria Luigia – also known as Acetaia ML – is immersed in the Emilian countryside, surrounded by vineyards and agricultural fields, in an 18th-century portico with contemporary art installations by Ingo Maurer, Kehinde Wiley, and Olafur Eliasson. The facility now houses over 1,200 barrels of the delicious, aged vinegar.
Image credit: Marco Bulgarelli
As a three Michelin-star chef and first-place ranking in the World's 50 Best Restaurants list, Bottura's explorations are not only successful, but inspiring. His vision about food evokes contemplation of history, territory, and flavour, and he freely shares his creative process in demonstrations, lectures, and film on the stage of gastronomic conferences around the world.
We invite you to join the Satopia Community and the Hosted Experience with Massimo Bottura to discover the process by which one of Modena's most iconic products is obtained. This once-in-a-lifetime experience, will include a truffle hunting day to coincide with Bologna's 100 days season of "White Truffle." A unique opportunity to learn from one of the world's greatest chefs and discover the rich flavours of Emilia-Romagna.
"You'll only see imperfection if you don't look with poetic eyes."

Massimo Bottura

Chef, Restaurateur, Author, Change Maker
Image credit: Manuel Heslop
On this once-in-a-life-time 5-day immersive Hosted Experience with Massimo Bottura you will get to meet the chef and appreciate Modena and the region through his eyes. A wonderful opportunity to hear insights into his beautiful world of culinary creations, values around ethical cooking, respect for mother nature and his passion for social change.
More about the Hosted Experience
Unlock a culinary adventure of a lifetime by joining our guestlist for a once-in-a-lifetime experience with Massimo Bottura! Indulge in the most delectable dishes and tantalising flavours that will transport your taste buds to a whole new world. Join the guestlist today and get ready to savour every moment of this unforgettable journey!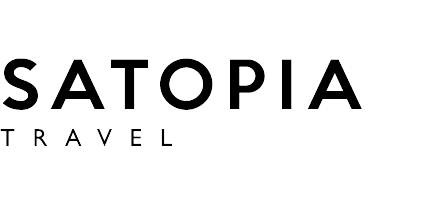 Walking Into Freedom Without Looking Back
Kris Tompkins, former CEO of Patagonia inc. and co-founder of Tompkins Conservation, knows where we should be heading. On 21 January 2021 Kristine spoke honestly about how she and her late husband…
A View From Outer Space
April 12th is the International Day of Human Space Flight, and in our lifetime we may make the 'leap' from space flight being an elitist pursuit to a mainstream activity. It is…