The gastronomic event celebrated the cuisine, chefs, and restaurants of the Mediterranean.
Massimo Bottura was one of four chefs charged with creating the gala dinner, which showcased the flavours and produce of the French Riviera.
By Nicola Leigh Stewart, Editor
The evening marked the inaugural Mediterranean Special awards from the global restaurant guide.
The 2023 winners were announced on March 23 at the Hôtel Hermitage Monte-Carlo during a star-studded event attended by H.S.H. Prince Albert II and a number of the world's best chefs including Joan Roca, Gérald Passedat, Marcel Ravin, and Ciccio Sultano. The evening kicked off with a cocktail reception before guests were indulged with a special eight-hands dinner created by Massimo Bottura and fellow Le Louis XV – Alain Ducasse alumni Emmanuel Pilon, the restaurant's current chef; Clare Smyth of Core by Clare Smyth in the UK; and French pastry chef Jessica Préalpato.
The Mediterranean Special Awards 2023 highlights the diverse gastronomy of the 20 countries bordering the Mediterranean and its islands: France, Monaco, Spain, Italy, Greece, Slovenia, Croatia, Montenegro, Albania, Bosnia-Herzegovina, Turkey, Lebanon, Israel, Egypt, Libya, Tunisia, Algeria, Morocco, Malta, and Cyprus. The awards not only recognise creative innovation but also a commitment to preserving the environment across the Mediterranean region through the Ethical and Sustainable Award, which went to Chef Mélanie Serre at Elsa, the fine-dining restaurant at the Monte-Carlo Beach Hotel.
Chef Nadia Sammut at Auberge La Fenière in Cadenet, France, picked up the Game Changer Award, sponsored by Kaviari, for her committing to installing more "egalitarian, inclusive, and benevolent values" in her kitchen, whilst Chef Bruno Cirino at Hostellerie Jérôme in La Turbie, France, Chef Rocco Iannone of Tenuta Nannina in Fisciano, Italy, and boutique hotel Dar El Jeld, Tunis, Tunisia were all awarded the Artisan and Authenticity Award for their work highlighting the culinary heritage of their region or country. Other notable winners include Chef Riccardo Canella at Il Porticciolo in Venice and Manolis Papoutsakis at Pharaoh in Athens (New Arrivals) and Thomas & Giorgos Douzis, founders of Ergon, which specialises in artisanal Mediterranean produce (Innovation Award).
The highest prize of the evening, the Award of Honor, went to the three Michelin star Le Louis XV – Alain Ducasse à l'Hôtel de Paris in Monaco. The award also recognised Alain Ducasse's 35 outstanding years in the culinary world and was presented to the celebrated chef on stage in the presence of 25 former students, now world class chefs in their own right, including Jean-François Piège, Amaury Bouhours, and Carlo Cracco, who like Massimo Bottura, immerses curious travellers in Mediterranean cuisine during his Hosted Experiences with Satopia Travel.
"Food has the power to unite us more than ever before. While the Mediterranean region is vast and diverse, both geographically and culturally, we can all come together at the table."

Philippe Faure

President and Founder of LA LISTE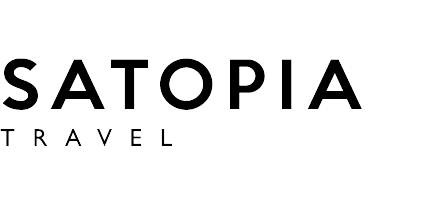 Venice Simplon-Orient-Express: A World Of Luxury and Elegance
Venice Simplon-Orient-Express: A World Of Luxury and Elegance By Ahmed Gouda, Co-Founder of Satopia Travel From the moment my boat arrived to take me from my hotel to Venezia Santa Lucia Railway…
The Importance of Human Connection
Today, after a period of living in lockdowns and quarantines, most of us have come to reevaluate this most commonplace and yet most remarkable of experiences. We've been starved of hugs and…