Navigating a Journey of Legacy and Philanthropy Travel
Embark on a Transformational Philanthropy Travel Experience with Virgin Unite and Sir Richard Branson
By Ahmed Gouda, Co-founder
Alchemist Experience with Virgin Unite and Sir Richard Branson
In a world where challenges such as climate change, social injustice, and ecological decline seem overwhelming, wise leaders emerge to remind us of the difference we can make with a shared mission for a better future.
To be part of this bigger solution, Satopia Travel is proud to partner with Virgin Unite and Virgin Limited Edition to offer a unique experience in South Africa. Philanthropy travel takes on a new dimension with Satopia's Alchemist Experiences, where dreams, stories, and action are woven into a tapestry of impact and inspiration. This partnership with Virgin Unite introduces a chapter of meaningful travel, allowing guests to give back while exploring the breathtaking landscapes of Ulusaba.
Unveiling Philanthropy Travel:
Virgin Unite and Satopia
Satopia Travel's commitment to creating meaningful experiences takes a leap with its partnership with Virgin Unite, the independent non-profit foundation of the Virgin Group and Branson family. This partnership resonates with the core values of both organisations – the pursuit of positive change and the betterment of our One Humanity.
The first Alchemist Experience in partnership with Virgin Unite takes place in Johannesburg and at Ulusaba, Sir Richard Branson's Private Game Reserve, offering participants a chance to give back while experiencing the pristine wilderness of the Sabi Sands Game Reserve.
Image credit: Ulusaba Private Game Reserve
Give Back Through Philanthropy Travel:
Sir Richard Branson's Alchemist Experience
On this hosted experience with Virgin Unite, guests will also have a rare opportunity to engage with the visionary entrepreneur Richard Branson, who sees opportunities where others see only challenges. By embodying the values and qualities of a real Alchemist, Sir Richard Branson has transformed himself and others through resilience, creativity, and wisdom.
At Ulusaba Private Game Reserve, one of Branson's favourite places in the world, you will get an opportunity to immerse yourself in the African bush. Across daily community visits and safari drives, you will engage with the vision of Virgin Unite and learn from one of its founders their principles of innovation, creativity, and the relentless pursuit of excellence.
The Essence of Alchemist Experiences:
Leaders of Legacy
Imagine being in the presence of visionary leaders who have not only realised their dreams but have also channelled their creativity, resilience, and wisdom into creating a lasting impact on the world. Satopia's Alchemist Experiences invite you to engage in thought-provoking encounters with these remarkable individuals – leaders who have reached the legacy phase of their lives.
Philanthropy travel becomes a means to engage with these leaders and draw from their wealth of experiences. Through intimate settings, Satopia Travel facilitates connections that transcend the ordinary, forging relationships with a lasting impact.
"The African Bush - just the thought of it conjures up some fascinating images of breathtaking wilderness, sunrise safaris and a retreat far away from the city. Here your imagination becomes reality. I hope someday we'll be able to share this with you."

Sir Richard Branson

Entrepreneur, Author, Adventurer
The Leaders of Legacy Series
The Alchemist Experiences series goes beyond travel; it aspires to unite individuals who share the vision of Sir Richard Branson and the leadership of Virgin Unite. The hosts, along with the guests, form a community that believes in the transformative power of shared knowledge.
Satopia Travel empowers its community to play an active role in shaping a brighter future through philanthropy travel. These experiences nurture empathy, creativity, and a sense of responsibility – the ingredients required to address the challenges that define our era.
In a world where travel is a catalyst for change, Satopia Travel and its Alchemist Experiences stand as a testament to the potential of travel to foster positive change. By partnering with Virgin Unite and bringing together leaders who have shaped the past and present, these experiences light the path to a more harmonious and sustainable future.
As the sun sets over the African savannah and the guests gather to share their stories, everyone is reminded that our individual journeys are not just a solitary pursuit; they are a collective voyage towards a world transformed by compassion, wisdom, and the resilient spirit of human potential. Join us on this journey of legacy, philanthropy travel, and giving back.
About the Alchemist Hosted Experience
On this once-in-a-lifetime 7-day immersive Hosted Experience with Sir Richard Branson and Virgin Unite in South Africa, you will witness firsthand the incredible work being done in local communities, and immerse yourself in the natural world. This is an opportunity not to be missed, to learn, explore and create memories that will last a lifetime.
Booking is open now for Satopia Community. As there is a limited number of rooms available. Please visit the Satopia Travel webpage to learn more about joining the guestlist.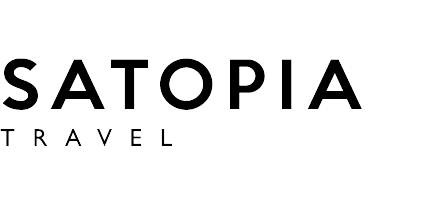 Embark on a Transformational Philanthropy Travel Experience with Virgin Unite and Sir Richard Branson
On this hosted experience with Virgin Unite, guests will also have a rare opportunity to engage with the visionary entrepreneur Richard Branson, who sees opportunities where others see only challenges. By embodying…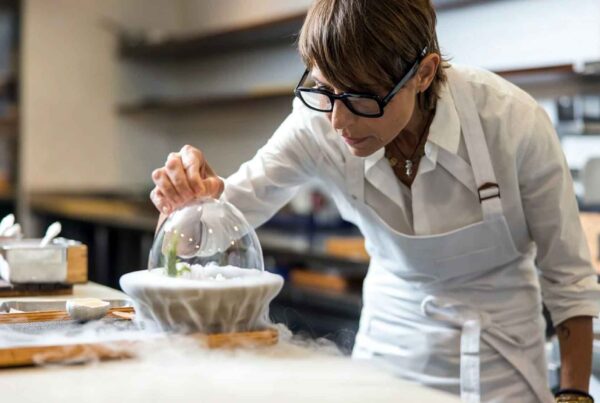 Championing Women is not an Option
Championing women is not an option - it is an absolute necessity! By Ahmed Gouda, Co-Founder of Satopia Travel As a child growing up in the bustling city of Alexandria, Egypt, I…