Dominique Crenn & The Culinary Celebration of the Century
Once upon a time in a landscape of turrets and towers, and meadows and mills, there was a magical chef by the name of Dominique Crenn who infused poetry in every flavour and each bite.
By Erica Firpo, Contributor
Sounds like the start of a fairytale and it will be!
In May 2023, Chef Dominique Crenn, of San Francisco's noted 3-Michelin-star restaurant Atelier Crenn, returns to her native France, to cook up a fantastical five-day fairytale at Domaine des Etangs in the gorgeous Cognac countryside.
Picture this: a 13th century castle and estate nestled in the verdant landscape of southwest France with meticulously curated gardens and charming cottages nestled into a redolent forest, and in the centre is force de nature Crenn.
Chef Crenn will combine creativity and nature in an unforgettable culinary and dining experience that has already been dubbed as the Culinary Event of the year.
"Terroir is the time and the place where you are", tells Crenn. For the famed chef, terroir is also more than locale. Crenn, who has enchanted the world with her extraordinary ability to transform food in edible storytelling, is redefining and repositioning terroir as the incredible combination of emotion, flavour and shared experience, all of which she brings to an immersive experience in Cognac.
Image credit: Atelier Crenn
In collaboration with Satopia Travel, Crenn conjures up five magical, all-inclusive days and evenings where creativity and nature converge. Gathering together gourmands from across the globe, the chef teases out masterpieces each day through transformative experiences, idyllic free time and masterclasses that culminate each evening in seductive soirées such as a candlelit dinner in the French gardens, an evening under the stars in a secret forest supper, an opulent Nuit dorée (golden night), and a Versailles-themed grande fête, all taking place at the extraordinary Domaine des Etangs.
A storybook stone château, Domaine des Etangs is a fiefdom for real life fairy tales. The medieval architecture is a dramatic backdrop on any day, while its sprawling estate of 2,500 acres includes the château, longère (typical French farm building) and farmhouse-cottages, together with seven lakes, hills and hideaways. Each moment at Domaine des Etangs is an exploration of nature as well as culture whether perusing through the volumic library shelved with tomes by booksellers Heywood Hill, peeking through the private collection of art or simply enjoying time in the sun.
"Well, I don't think I'm a chef. I'm just someone who found a way of speaking. It was not a pen. It was not a brush. It was food."

Dominique Crenn

Chef, Author, Restaurateur
Crenn, who has singular recognition as national treasure in both France and the United States and is-the first and only female chef in the US awarded three stars by Michelin, connects poetry and art in her culinary philosophy which emphasises joie de vivre, local flavour and shared experiences. Inimitable and indelible moments – evening soirees impromptu little after parties, and the au revoir hangover brunch are just the beginning.
Hosted Experience with Dominique Crenn takes place from 24-28 May 2023, The all-inclusive itinerary is organised by Satopia Travel. Guests may join by submitting a guestlist application directly to Satopia Travel.
Please note there is Limited Availability for this unique experience. This highly anticipated experience is a one-off event that will not be repeated.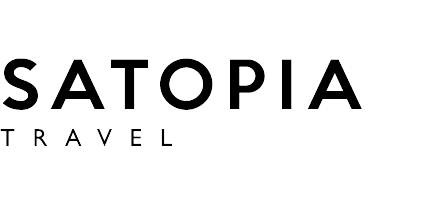 Massimo Bottura wins two awards in 50 Top Italy 2022
From being named #1 on "The World's 50 Best Restaurants" list in 2016 for the first time and again in 2018, to appearing on the premiere episode of the Netflix series Chef's…
Make This Earth Day Matter
22 April is Earth Day, designed not just to acknowledge our debt to the planet, but to encourage action that will help preserve our world and improve it.