The Importance of Human Connection
Before 2020 if you'd asked people what was most important in their lives you'd have got a lot of great answers.
By Kay Sexton, Contributor
Loved ones, pet dogs, watching the sun rise…
Or the sunset, a child's laugh but almost nobody would have said 'human connection'. Today, after a period of living in lockdowns and quarantines, most of us have come to reevaluate this most commonplace and yet most remarkable of experiences. We've been starved of hugs and laughter, deprived of the subtle richness of body language and many of us haven't met somebody new for a while.
Humans are the paramount social animals – a term applied when a species has groups of adults living permanently together, with relationships between individuals in the group that continue from one encounter to another. It's an attribute we share with lions and wolves, elephants, whales and apes. And like all those other species, if deprived of social connection, we tend to become depressed and apathetic.
Image credit: Ekaterina Shakharova
To disconnect is to die
The physiological impact of being disconnected is similar to smoking or obesity on the body. The psyche responds to social isolation with depression and cognitive decline. It is no exaggeration to say that disconnection can kill. It shortens life and reduces its value to the person living it.
Benefits of human connection
Aristotle knew that social connectivity was vital not just to the individual but also to the society that an individual is part of, "Anyone who either cannot lead the common life or is so self-sufficient as not to need to, and therefore does not partake of society, is either a beast or a god."
.
We know that shared experiences create more than memories, they define a collective experience that we can tap into to recreate the moment, and its emotions. People can remember where they were when a man walked on the moon, when Kennedy was shot, when the Berlin wall came down, when the planes hit the Twin Towers … While it can seem to be the iconic moment that we recall, what's actually happening is that our collective sense, the 'humanity' that underpins the experience, makes it an indelible memory because it is shared by so many.
"Anyone who either cannot lead the common life or is so self-sufficient as not to need to, and therefore does not partake of society, is either a beast or a god."

Aristotle

Greek philosopher
Image credit: Guilherme França
The pyramid of human connection
We experience connection in so many ways. A key developmental stage is the point at which children stop playing beside each other and start responding to each other – it's called associative play and it's a crucial element of growth. It's also a sign of connection. We connect when we talk, when we share a task with a colleague, when we play a team game, when we cradle a child, when we make love to our partner. Then there's the level of connection that we achieve rarely and exceptionally – when we have an unspoken connection to a parent, child, sibling or friend that allows us to 'know what they are thinking' – that alerts us to the mood and emotion of somebody to whom we are so connected, so it's as if we are them. We nurture our social and emotional wellbeing by creating and maintaining these human connections from the simplest greeting in passing through to the intense engagement with a loved one. As we grow our own connection, we deepen the connection of others, creating a commonwealth of connection to support us all.
.
While humanity is currently dealing with a global crisis, we know that it is only temporary and that connecting people through shared travel experiences will be even more important once borders open up again. Satopia Hosted Experiences bring people from around the world together to share, learn and grow through shared experiences. These Hosted Experiences are designed to bring people together with a focus on the love of travel and nature, to create real connections between hosts and guests through shared experiences.
Together with your host and a small group of travellers, explore some of the most beautiful places on the planet and immerse yourself and your loved ones in real human connections that go deeper into the discussion of understanding who we are in the world, for ourselves and others with collective objectives and goals.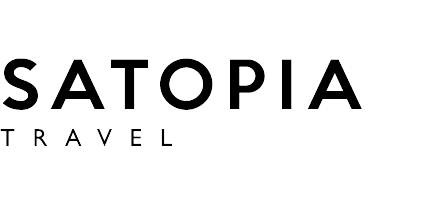 Embark on a Transformational Philanthropy Travel Experience with Virgin Unite and Sir Richard Branson
On this hosted experience with Virgin Unite, guests will also have a rare opportunity to engage with the visionary entrepreneur Richard Branson, who sees opportunities where others see only challenges. By embodying…
How to Begin Again With Style
For many of us, spring is the moment when we slough off our long dormant season and enter the world again. We've had a year of down-time, spinning our wheels, planning our…